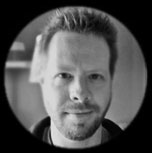 Dominic is a trilingual writer based in Montreal, Quebec. A graduate of Concordia University's Mel Hoppenheim School of Cinema with a major in film production, Dominic is a prolific and talented content creator.
Several of his television and documentary concepts have been optioned throughout the years, in both English and French, in Canada and in the United States. He was featured as an invited presenter at the Banff Television Festival for three years running, even winning the BBC/CBC Jury Prize for his documentary project "The Word War". Dominic wrote and directed several television and web productions, and also wrote the script for one of FIFA's World Cup of Soccer international ad campaigns.
Dominic currently authors novels under a pen name, with a particular affinity for dystopian, post-apocalyptic and satirical tales. He is the author of Dom of the Dead (December 2020), along with the upcoming Zillionaire: Zombie Apocalypse Survival for the Rich & Famous (January 2021), and the Zombie Vale trilogy (spring 2021).
Dominic est un écrivain trilingue de Montréal, Québec, gradué en production cinéma de l'école Mel Hoppenheim à l'Université Concordia. Dominic est un créateur de contenu prolifique et talentueux.
Plusieurs de ses concepts documentaires et télévisuels ont été acquis au cours des dernières années, en anglais comme en français, au Canada et aux États-Unis. Il a figuré en tant que présentateur au festival de télévision Banff pour trois années consécutives, ayant également remporté le prix du jury BBC/CBC pour son projet documentaire "The Word War". Dominic a écrit et réalisé pour la télévision et le web, et a aussi scénarisé l'une des campagnes publicitaires internationales de la Coupe Mondiale du Soccer FIFA.
Dominic écrit maintenant des romans sous un nom de plume, avec une affinité particulière pour les histoires dystopiques, post-apocalyptiques et les comédies. Il est l'auteur de Dom of the Dead (décembre 2020), ainsi que Zillionaire: Zombie Apocalypse Survival for the Rich & Famous (janvier 2021), et la trilogie de romans Zombie Vale (printemps 2021).
TELEVISION
CLEAT
Comedy Series | Comédie
10 x 30 min - EN - IN DEV.
Creator/Writer | Créateur/Scénariste
THE GOOD GUYS
Reality Series | Télé-réalité
20 x 60 min - EN - IN DEV.
Creator/Writer/Director | Créateur/Scénariste/Réalisateur
THE TRIP
Reality/Travel Series | Télé-réalité/voyage
22 x 60 min - EN - IN DEV.
Creator/Writer/Director | Créateur/Scénariste/Réalisateur
FILM
THE TAKE
Comedy | Comédie
EN - IN DEV.
Writer | Scénariste
LES DAMES
Comedy | Comédie
FR - EN DÉV.
Writer | Scénariste